What are you waiting for?!!
Join now and start watching all of our incredible videos right now!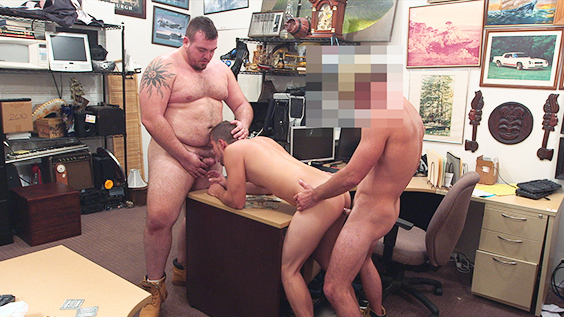 Whats up fuckers? This time around the spider caught himself a desperate little fly. This guy walked into the shop trying to sell me a broken down piece of shit bicycle he probably had just lifted off someone else. let me tell ya he looked rather suspicious at a first glance, pacing back and fourth in my store desperately trying to get my attention so that he can get some quick cash and walk out. after some questioning about his alleged bicycle I came the the conclusion that this little wannabe thug was nothing more than a chump trying to pull a fast one on me. Little did this soon to be cocksucker know that he was about to enter a world of hurt. oh yeah watch as I give this chump what he had coming to him a dick up the ass and a face full of cum. take that CHAUMMMMMP!