What are you waiting for?!!
Join now and start watching all of our incredible videos right now!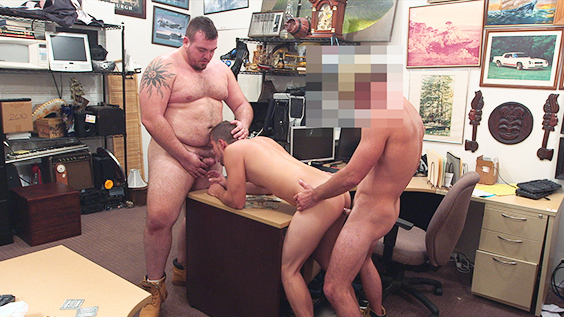 Try to rob me?! Hell yeah we got a problem! This idiot tried to steal some things to gift to his wife. I guess it's the thought that counts, but what does that say about what he thinks of me? Zack caught him running out the door. He gave him a big bear hug and carried him back to the shop. Consider that fore play. From then on, he had to earn his freedom/forgiveness. He had no problem sucking my dick. Turns out he's on probation. So he was more than willing to blow us and get fucked in the ass. It was like the corn hole express in there. I even butt fucked him spread eagle on the counter. Looking back, I'm surprised he didn't go crashing through the glass, since I was slamming his mangina so hard. Almost forgot, I play poker with this bitches probation officer. I've known him for years, and I WILL show him this video. I won't let him get locked up though. I want to keep that ass tight. Let this be a warning. Feel free to come on down to the shop, but if you try to steal from me, I WILL steal your pride. Just ask my new fuck toy.