What are you waiting for?!!
Join now and start watching all of our incredible videos right now!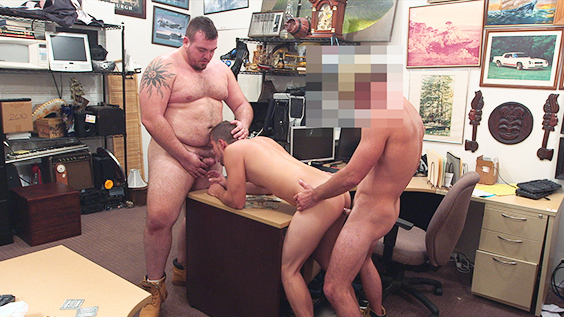 This dude walks in trying to sell us a bugle for $500 claiming that it's from the 1800's. He must really think I'm a fucking idiot. I'm in the pawn shot business for a reason. I know my shit. He's trying to play us. Well guess what. The jokes on you bud. I know he needs money to pay rent. He's going to have to suck my dick behind the counter while other customers shop. Then my buddy is going to finish him off back in the bathroom. Maybe we'll pay him, maybe we won't. Let's see.