What are you waiting for?!!
Join now and start watching all of our incredible videos right now!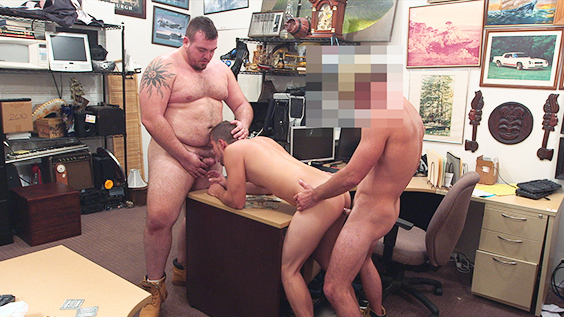 Some tough looking biker dude came into the Pawn Shop today. I got kind of scared for a bit until I heard him talk. Seems like he needed money bad and wanted to pawn his bad ass motorcycle, but there's no way I was giving him $10,000. I offered him $4,000 and he was ready to whoop my ass. Telling me I'm being disrespectful. That his motorcycle was his lover. Apparently he needed a lot of money because he got into trouble with his buddy's and the law. He snitched on his crew, The Chupa Pingas! One of the toughest motorcycle gangs in Miami. Now he's running for his life. All that tough talk didn't scare me. I know the ball was in my court. Soon I'll be balls deep in that ass. No matter how big and tough you are. Where I come from, snitches get anal banged. Damn right!