What are you waiting for?!!
Join now and start watching all of our incredible videos right now!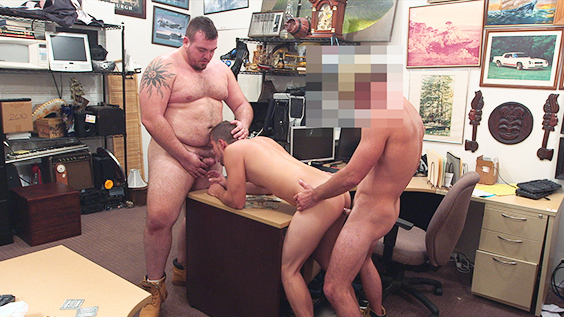 Some cute guy walks in trying to pawn crutches. Really! That's not a hot item that goes in and out of this Pawn Shop, but I want that ass. He wasn't too happy when I offered him 10$ for them. He needed money bad. So I invited him back to my office to see what we can agree to. I can see it in his eyes he was in desperate need of money and I'm in need of busted a nut. We'll see how this turns out. Peace!